Ultrasonic devices and characterization
DISCUS team's activities are related to ultrasonic applications, starting from the functional characterisation of piezoelectric materials integrated in ultrasonic devices up to their use in new methods and systems for the characterisation of complex media, with an emphasis on ultrasonic transducers.

The team has acquired technical and theoretical expertise on ultrasonic transducers, based on either piezoelectric or capacitive effects. This know-how is used in order to develop innovative devices such as high frequency probes used in high resolution medical imaging and high-density integrated arrays for different applications. Particularly, acoustic microsystems (cMUT or pMUT) are developed for new investigation modalities, characterization of complex media, NDE in harsh environments, or for imaging. Contribution of phononic crystals and metamaterials is also being studied. Ultrasonic waves being one of the most interesting ways to non-destructively explore complex structures and media, innovative methods are being developed for a wide range of applications at different scales from a few hundred nanometres to several tens of millimetres. The data from such measurements is extremely rich and if it answers many practical problems, it also addresses fundamental issues of acoustic phenomena.

DISCUS team focuses on three research operations:
Functional characterization of piezoelectric materials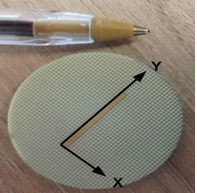 Measurments of functional properties of new piezoelectric materials in order to design efficient devices.
more
Ultrasonic transducers and sensors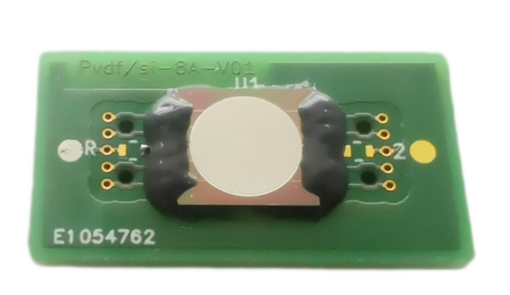 Piezoelectric and capacitive transducers for biomedical imaging, therapy non destructive evaluation and SAW.
more
Ultrasonic characterization of complex media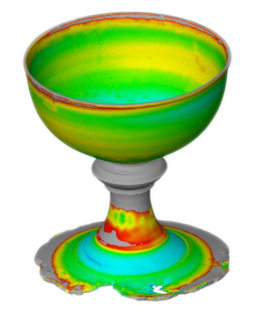 Ultrasonic bulk or guided waves are used to deduce properties and geometry of various structures.
more
BEAT
Broadband Extraordinary Acoustic Transmission for super-resolution imaging
ANR
Project 2021
Coordinator : GREMAN
Partner : Applied Solid State Laboratory (Hokkaido - Japan)
More
ABRUPT
Air BoRne Ultrasound Power Transfer
PIA3 Project 2019
Coordinator : Vermon S.A.
Partners : CNRS, INSA CVL, Tours University

ECHOPEN
Everywhere Imagery Care with Handheld and Open
Development of a functional and affordable ultrasound imaging medical device connected to a smartphone.
EIT Health call 2019
Coordinator : echOpen
ULHYS
SimUlation of rotomolded poLymer viscosity for HYdrogen by ultraSonic testing method
ANR
Project 2021
Coordinator : GREMAN
Partners : GREMAN (INSA CVL), PIMM (ENSAM Paris), CEA Le Ripault, RAIGI
More
IRIS
Aims to assemble capacitive micromachined ultrasonic transducers (cMUT) using Wafer bonding techniques.
APR IR Projects 2018
Coordinator : INSERM-U1253
Partners : GREMAN, IRBI, ICARE

MUTINH
Innovative technology for the areosolization of biopharmaceutical intended for inhalation.
APR IR 2017
Coordinator : (CEPR) INSERM-U1100
Partners : Aerodrug DTF, GREMAN

NAUTIILE
Nouvelles Architectures de sondes UlTrasonores Intégrées à base de polymères piézoélectriques
APR IR Projects 2019
Coordinator : GREMAN
Partners : INSERM-U1253 - I Brain IRLYNX and Vermon S.A.
Permanent staff
Hossep ACHDJIAN
Maxime BAVENCOFEE
Laurianne BLANC
Julien BUSTILLO
Samuel CALLE
Dominique CERTON
Thibaut DEVAUX
Guy FEUILLARD
Jérôme FORTINEAU
Lionel HAUMESSER
Michael LEMATRE
Marc LETHIECQ
Franck LEVASSORT
Remi ROUFFAUD
Louis-Pascal TRAN-HUU-HUE
François VANDER MEULEN