Functional oxides for energy efficiency : nanostructuration and combinatorial synthesis
Oxides are easy to produce, low cost, health- and environment-friendly while being stable in a large range of temperatures. They have a variety of magnetic, mechanical and electrical properties which make them essential materials in many fields related to energy efficiency. These properties, often resulting from multiple competitive interactions, vary rapidly according to their composition and dimensionality (crystals, thin films, massive ceramics, nanopowders, nanowires...) They also depend on the intrinsic interfaces of materials (grain boundaries...) or artificial interfaces (composite materials, multilayers). In addition, functionality and performance depend on the micro and / or the nanostructure (porosity, exchange surface and stress response).
GREMAN has adopted a multi-scale material approach that explores their fundamental properties and puts forward practical applications.

OXYDES team focuses on three research operations :
Nanostructuration and combinatorial chemistry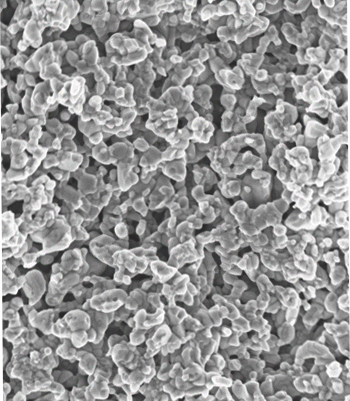 Physical properties of oxides are strongly dependent of their combined composition and microstructure (intrinsic or artificially modified). Elaborating new material architecture and nanostructuration enables researchers to develop novel power capacitors and materials with innovative thermoelectric or piezoelectric properties...
more
Synthesis and characterization of new lead-free ferroelectric materials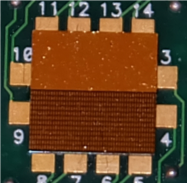 Ferroelectric and piezoelectric materials are key components of energy and information storage or conversion devices. New RoHS/REACH norms encourages researchers to find alternatives to lead-based components, largely used today in a large variety of applications. Using a wide technique range of techniques and following different routes, the team aims objectives are to synthesize and characterize new multiscale lead-free materials, in order to integrate them in new transducers and sensors.
more
Development of new material structures for efficient energy conversion and storage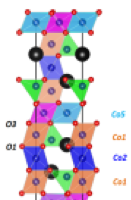 Environmental issues and energy challenges imply an efficient and sustainable management of energy conversion and storage. Discovering new, well characterized material enables the team to develop more efficient components: ultra-capacitors, microbatteries thermoelectrics
more
ANISOTHERM
Anisotropic thermoelectric polymer materials.
ANR call for projects 2017
Coordinator: Tours University
Partners: GREMAN, PCM2E, ICS and ICPEES Strasbourg

CAPRI
Plasma assisted combustion to level off flames and control polluting emissions.
APR-IR project 2017
Coordinator: Orléans University
Partners: GREMAN, GREMI, ICARE, Brandt S.A.

HYTEMPE
High temperature electrolysis
ARD Lavoisier 2 call for projects 2017
Coordinator: CEA Le Ripault
Partners: CEA Le Ripault, GREMAN, Orléans University, CEHMTI, PCM2E, SRT
MatCAP Bio
Bio-active hybrid flexible carbon/CAP agents with anti-infective and antalgic properties.
APR-IR project 2016
Coordinator: CNRS
Partners: GREMAN, CNRS DR8 Centre Limousin Poitou-Charentes

MONITOPOL
APR-IR project 2017
Tracking pollutants in water currents with bio-sensors build with laminar compounds and yeast strains.
Coordinators: Isto Orléans, Tours University
Partners: Isto, CBM - UPR 4301, GREMAN, Neodyme S.A.S.
Permanent staff
Cécile AUTRET
Fabien GIOVANNELLI
Patrick LAFFEZ
Patrice LIMELETTE
Isabelle MONOT-LAFFEZ
Olivier MOTRET
Guillaume NATAF
Nathalie POIROT
Caroline RICHARD
Jérôme WOLFMAN