A simultaneous ablation of two targets by two laser beams, namely dual-PLD, is a method that would extend the degree of freedom of material synthesis. We have established a dual-PLD scheme in which one excimer laser beam is divided into two parts by a prism. The position of this prism can be mechanically controlled so that the ablation ratio of two targets A and B is varied systematically.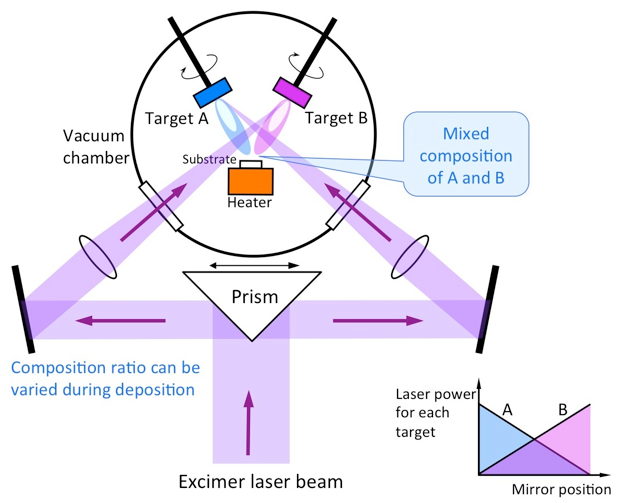 Fig. 3 : Schematic of dual-PLD system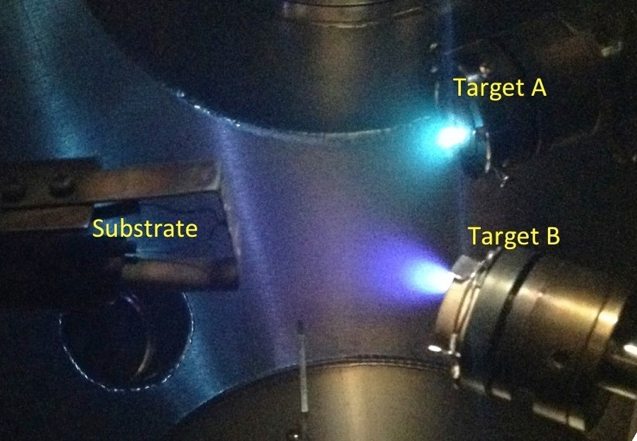 Fig. 4 : Simultaneous laser ablation at two targets in the dual-PLD system.
One can switch the laser power ratio for targets (A, B) between (100, 0) and (0, 100) digitally and cyclically to prepare superlattices, or even gradually to prepare out-of-plane composition-graded films. By fixing the ratio during each deposition, of course, one obtains a series of films with uniform compositions, which can work as a combinatorial library.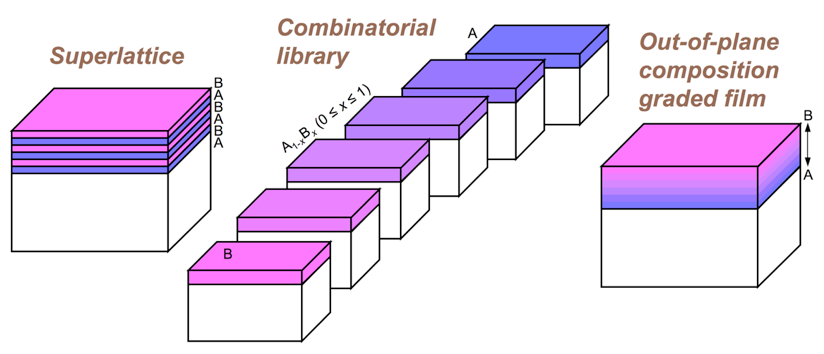 Fig. 5 : Type of films that can be prepared by the dual-PLD method.
Thins films characterization and structuration :

GREMAN has access to the equipment of the CERTeM technological platform comprising:
X-ray diffraction and micro-diffraction (-100°C; 350°C)
SEM / FIB (FEI STRATA 400S) for TEM lamella prep
EDX
UV and e-beam lithography
Ion beam milling
Magnetron sputtering, Ion Beam Deposition, Evaporator
Automatized electrical prober (0°C-200°C)
Manual electrical prober (77K – 350°C)
Ferroelectric tester (Radiant LC)
Impedance spectroscopy (HP4294A)
Scanning probe microscopy in air (Bruker D3100, NT-MDT LS-Solver) or vacuum (Omicron)
Magneto-optical Kerr magnetometer and microscope
PPMS (Quantum Design) with VSM (4K -1000K)
Wirebonder

Deposited materials :
Our field of interest covers the investigation of materials properties, in particular those related to the reduced dimension of the films, and the development of devices based on the investigated materials. The synthetized material exhibit physical properties ranging from superconductivity, ferromagnetism, high and / or tunable permittivity to piezoelectricity, insulator-metal transition. Some of the targeted applications are tunable capacitors (HF filtering), electrical control of magnetism, resistive RAM, energy harvesting and storing (Li micro-batteries). Among the pulse laser deposited films are the following materials :
Perovskite-type oxides :
RBa2Cu3O7-x (R = Y, Nd, Pr)

A1-xBxMnO3 (A = La, Pr, Nd : B = Ca, Sr, Ba)

(Ba,Sr,Ca)(Zr,Ti)O3, CaCu3Ti4O12, LaAlO3

Bi1-xAxFeO3

SrRuO3

La2-xSrxNiO4
Binary oxides : TiO2, VO2, V2O3, ZnO, NiO, HfO2, SnO2, In2O3

Metals : Au, Pt, Ag, Ti…